Lemon Lemon was quite possibly the most extensive and ongoing project I worked on in all my 6 years in serving Pepsi as my client. A new line of sparkling lemonades, Lemon Lemon was introduced domestically in three flavors (Original Lemon, Peach and Blackberry). There were also international flavors under the 7up moniker, which feature not only the original Lemon flavor, but also Cucumber Mint, White Peach, Grapefruit and Ginger. I handled the retouching on all package sizes and flavors, both domestic and international. 
My task here was to remove imperfections, enhance refreshment, correct luminosity and color. Many of the images looked somewhat flat, so lighting and effects were added in Photoshop to give the cans a more cylindrical look. I worked with two art directors on this project (one was the creative, the other more involved in POS, posters and promotional displays), and had to meet both their specs color-wise until they were satisfied. The Pantone colors used were often changed after several printability iterations, so this was an ongoing project for quite some time. Images had to be revisited several times to adjust values to the new Pantone color simulations, while not sacrificing the luminosity and clarity that had been previously approved. Fluid color consistency was another concern. It had to match across the board. Until I had a drinkable trade sample, it was the last part to be approved.
I also worked on the production of the mechanical files. The revisions in getting this right were immense. Spot colors were changed on the fly, as were fruit graphics and flavors. I collaborated closely with the creative Art Director, constantly revising the look for the brand until the team was satisfied.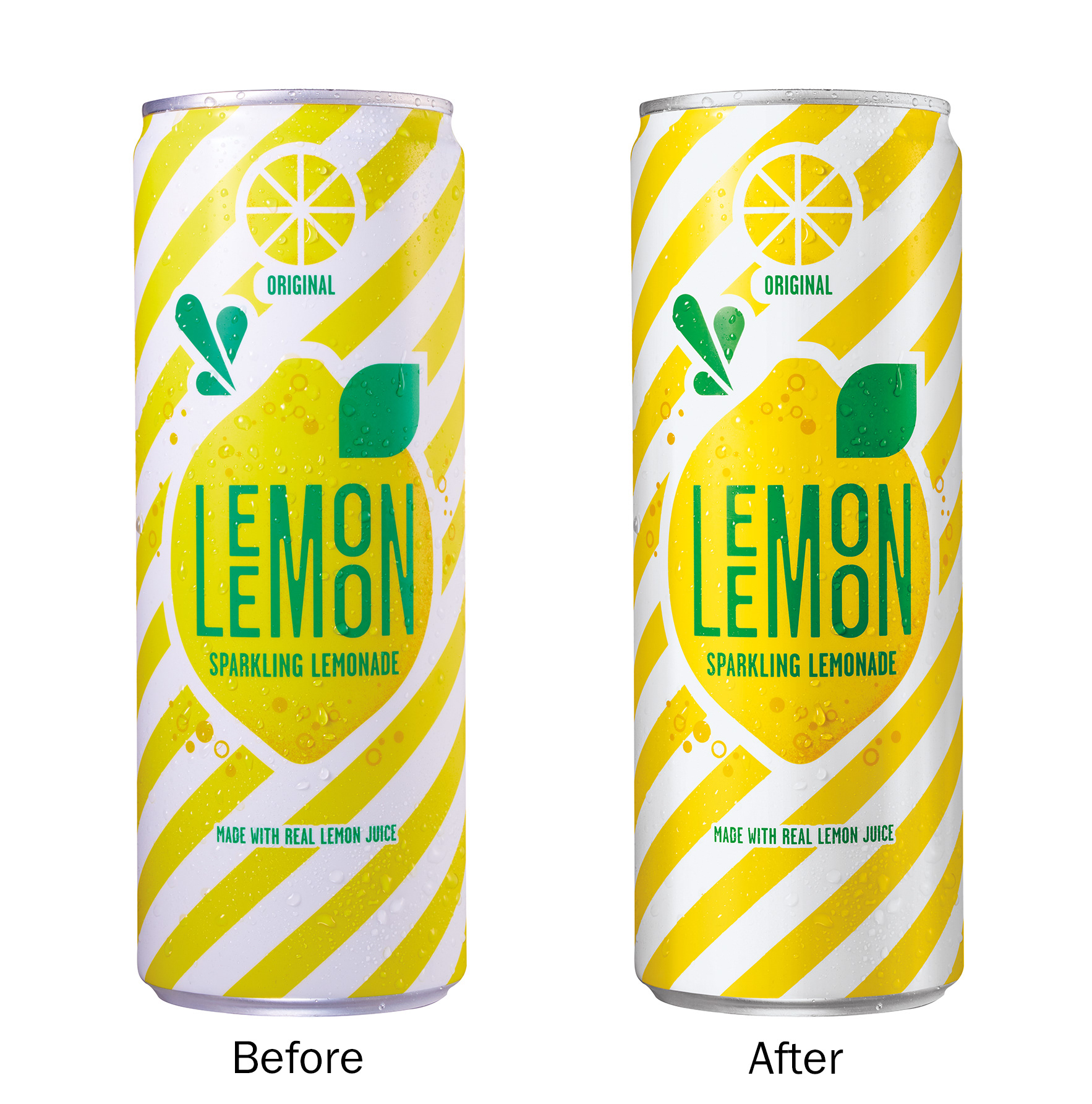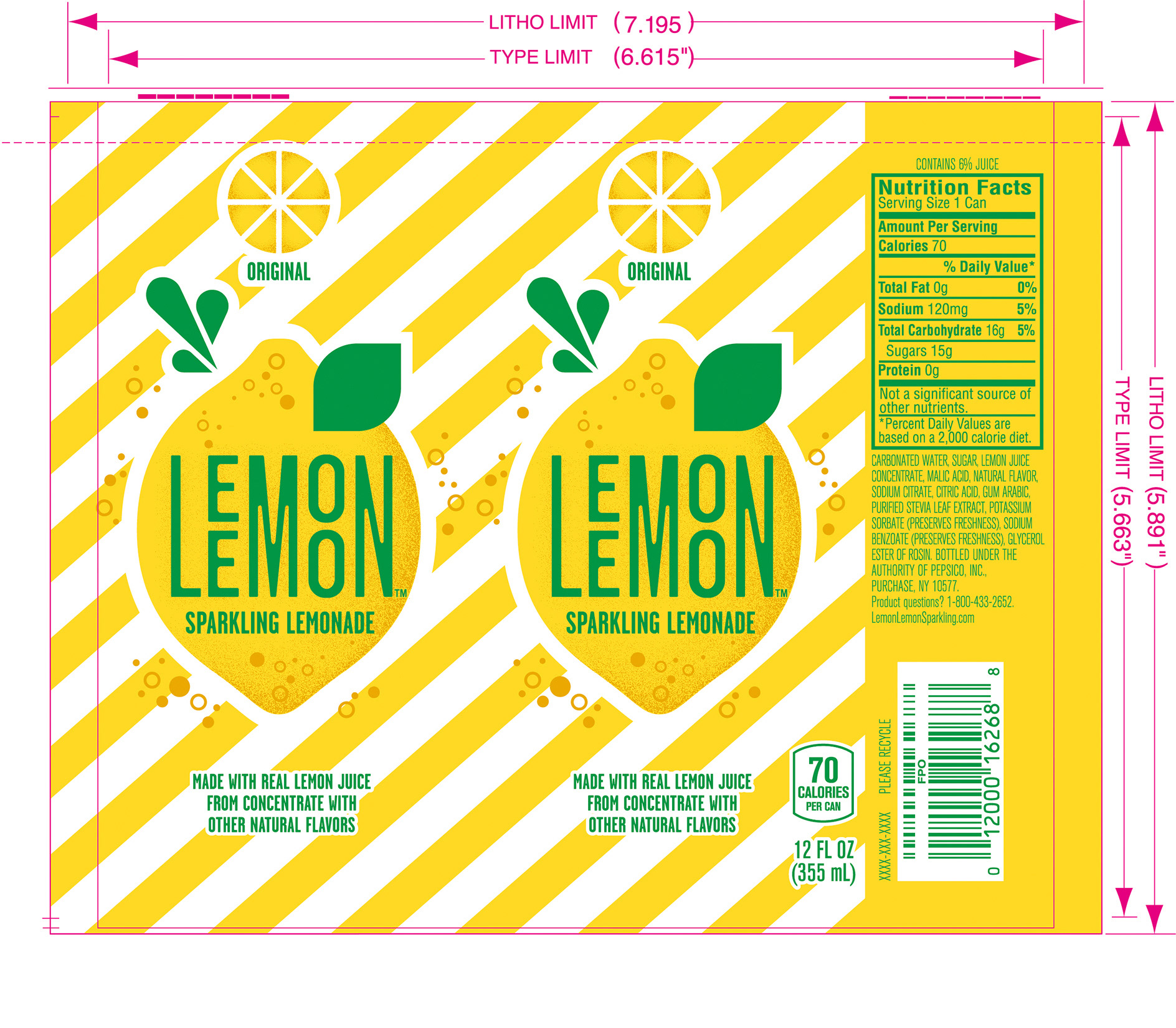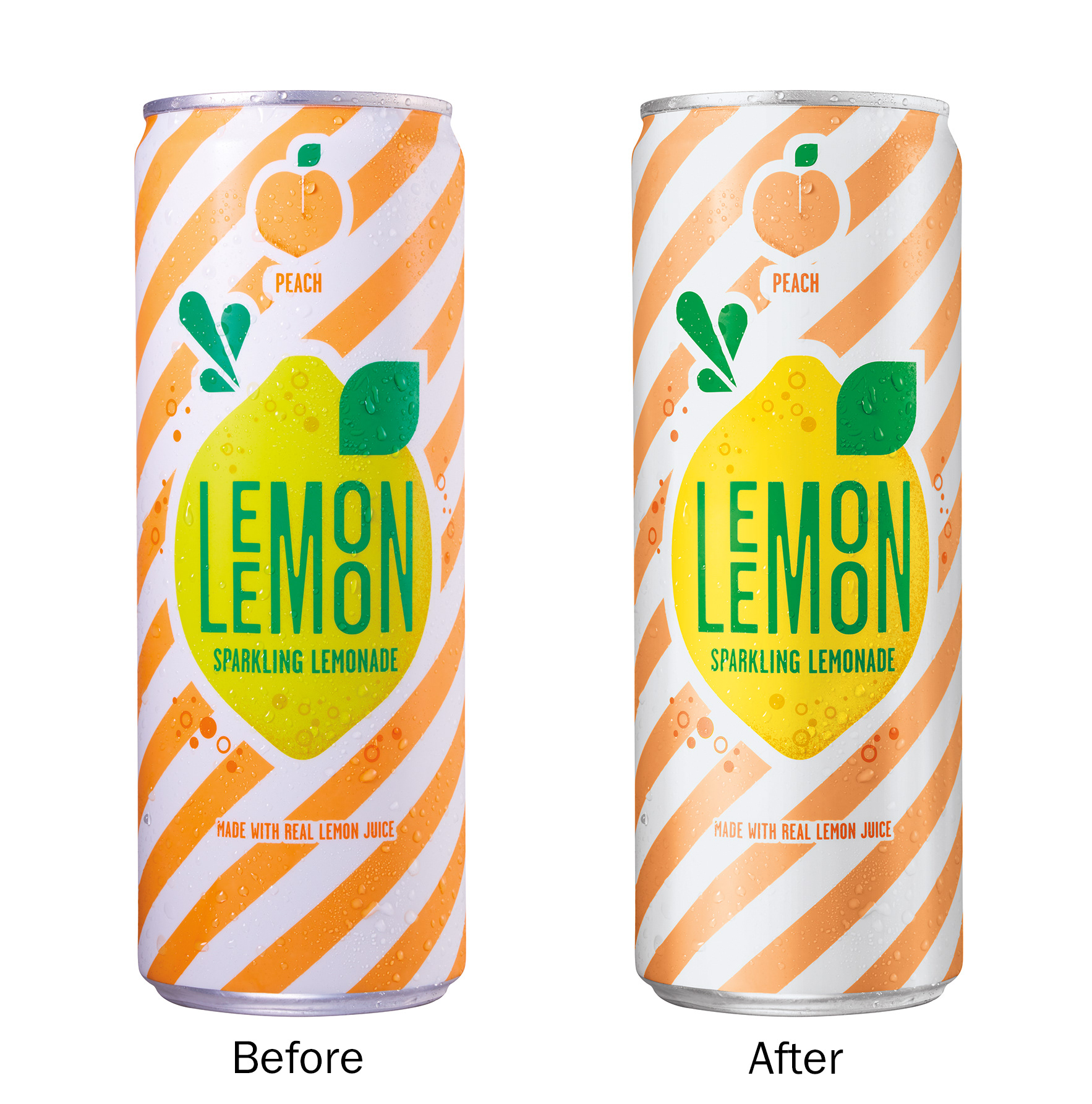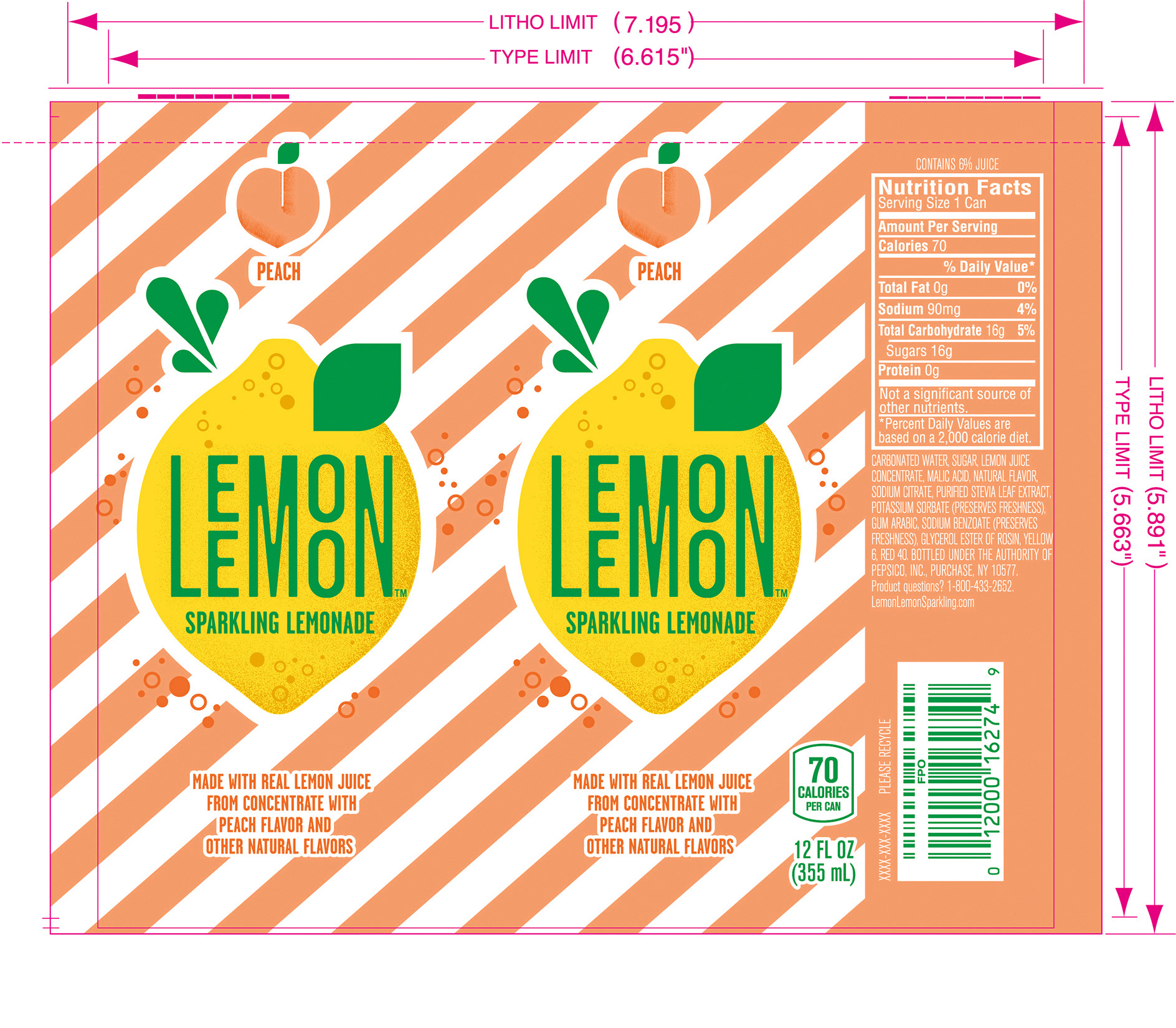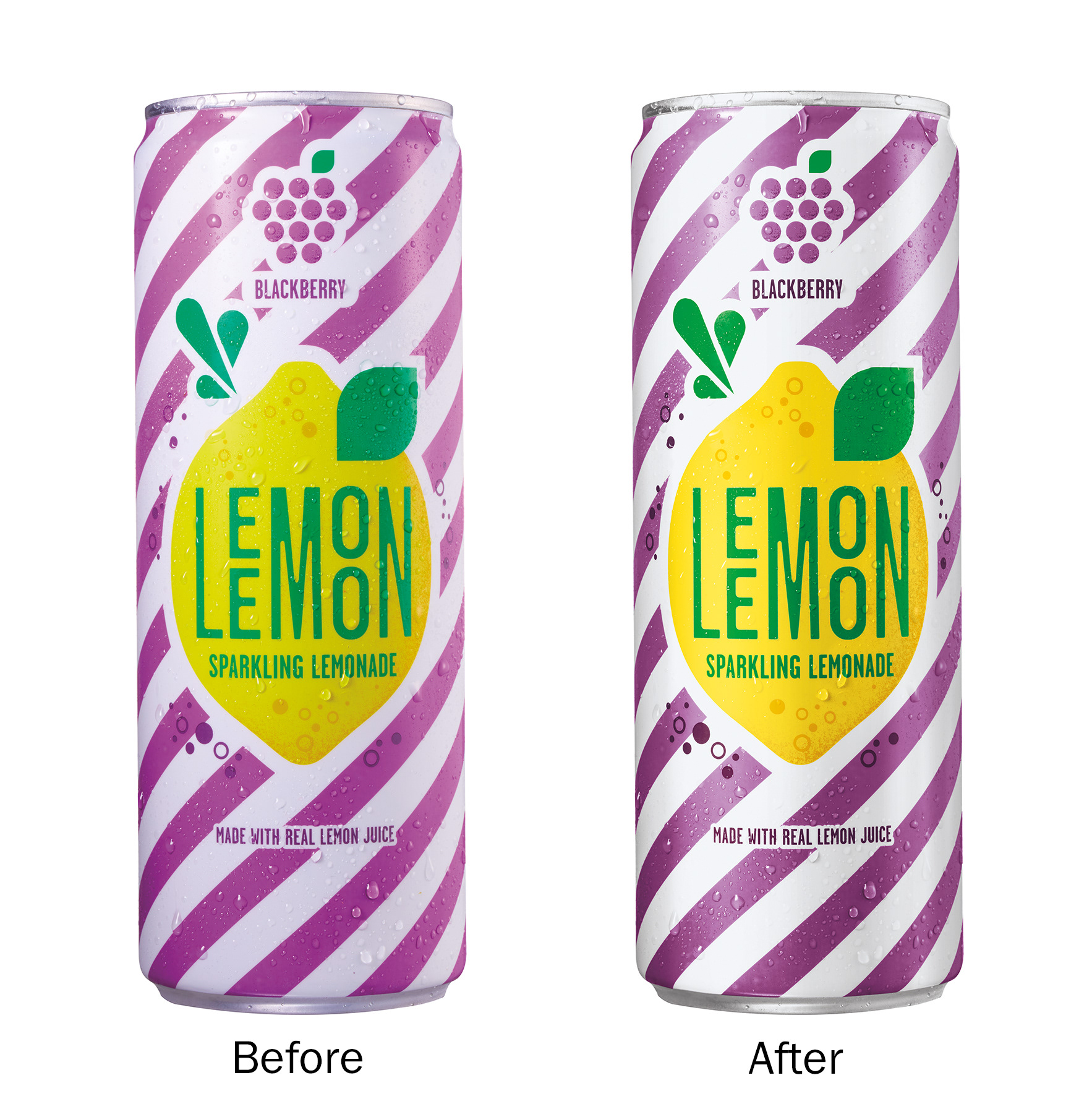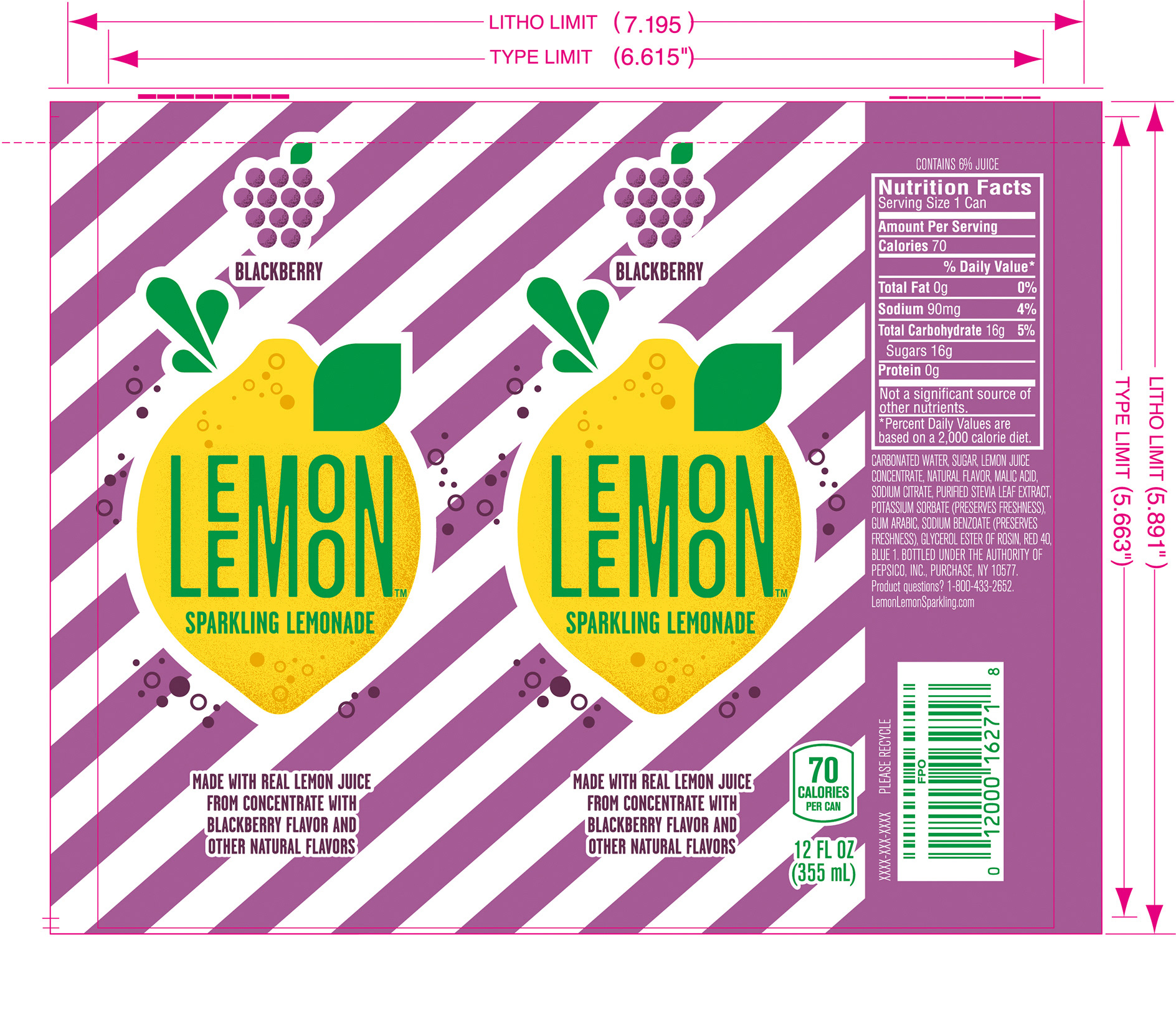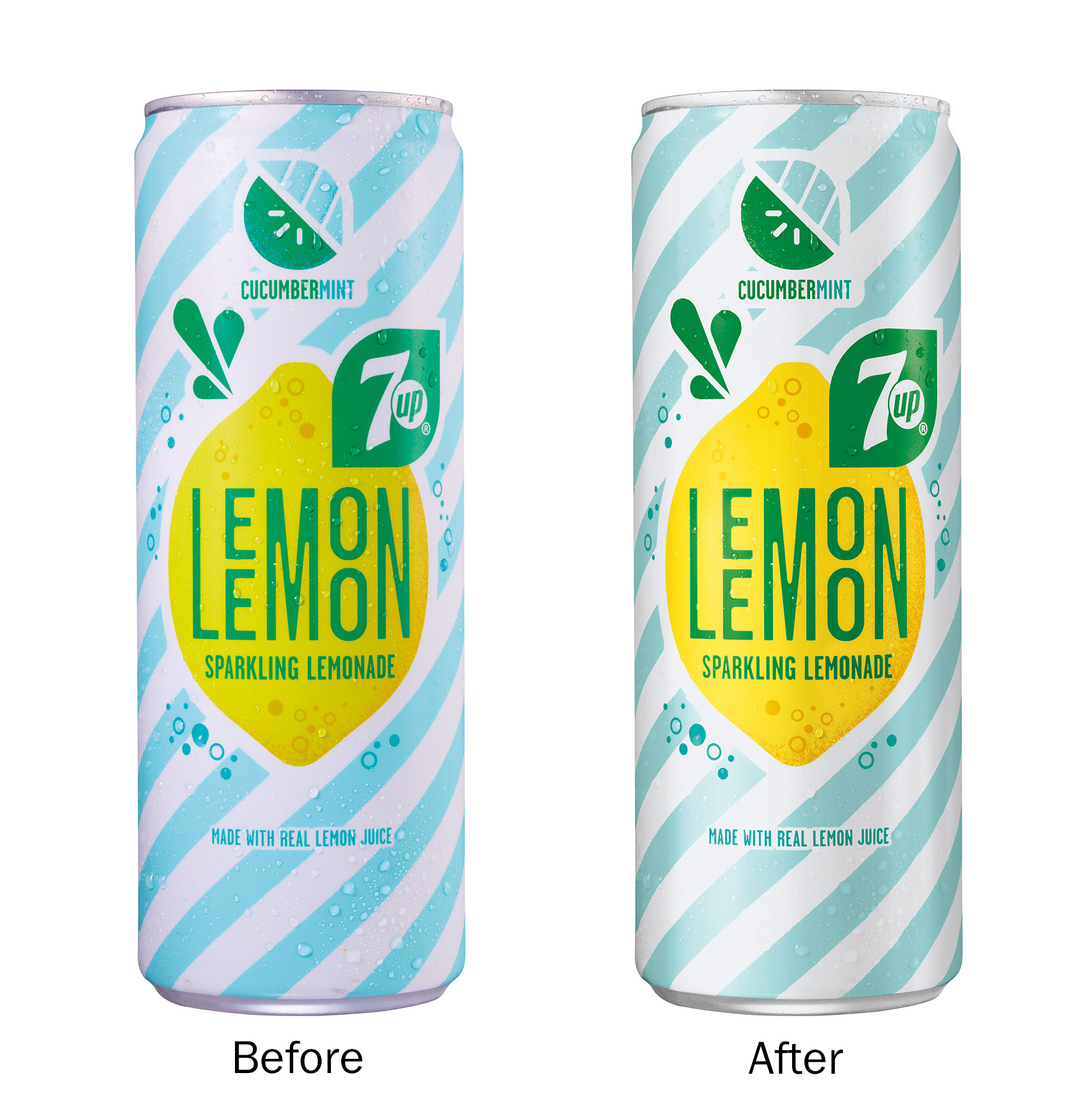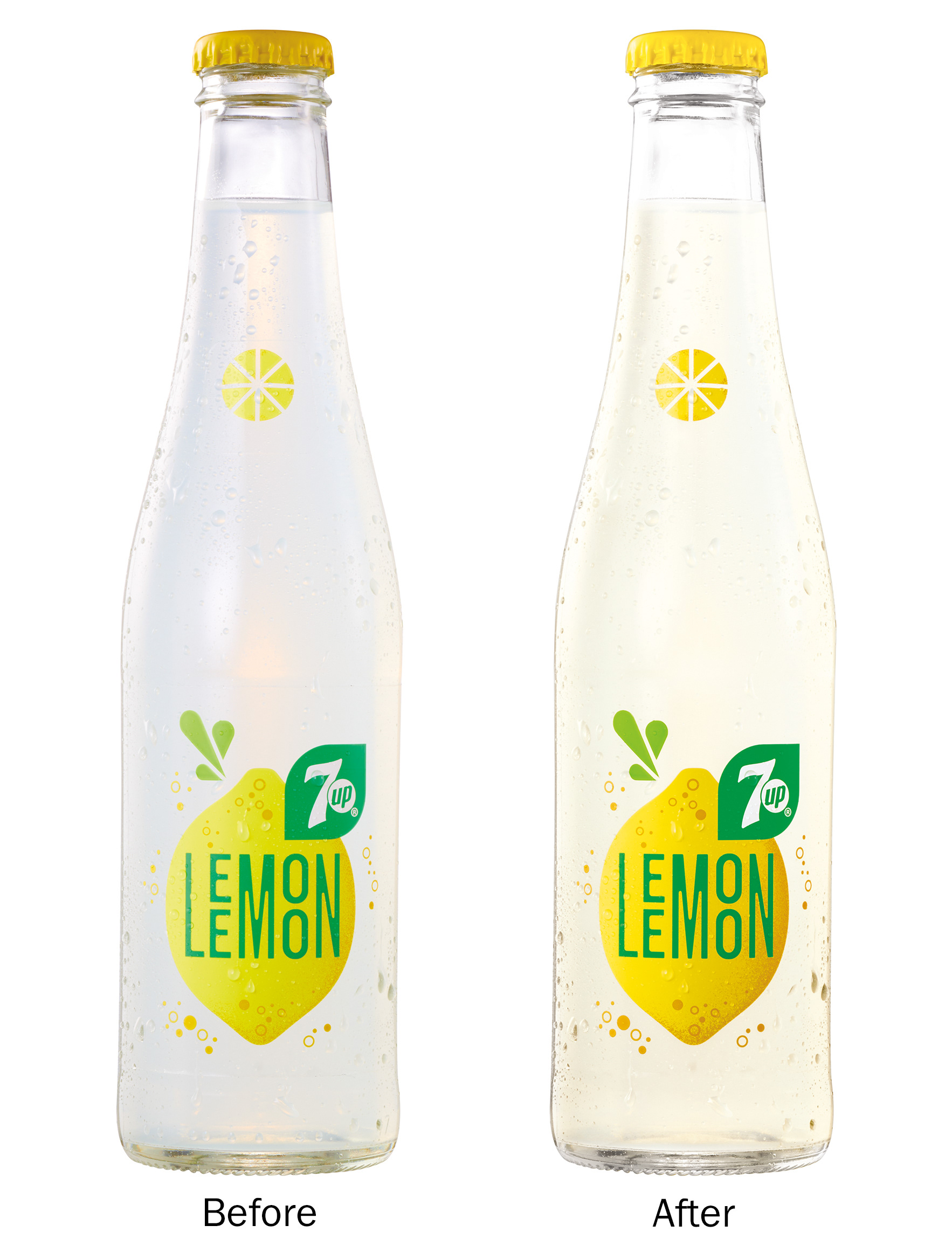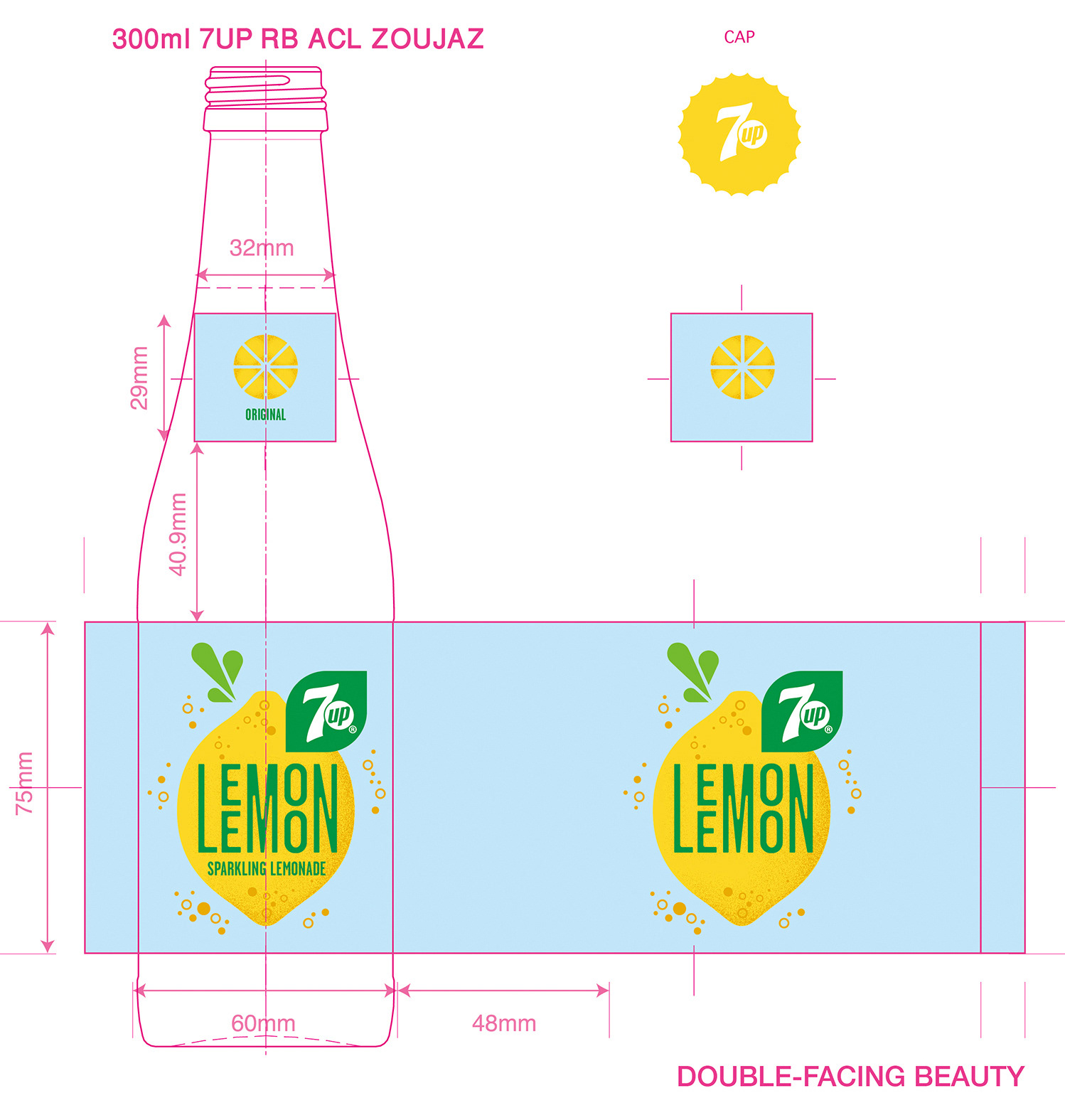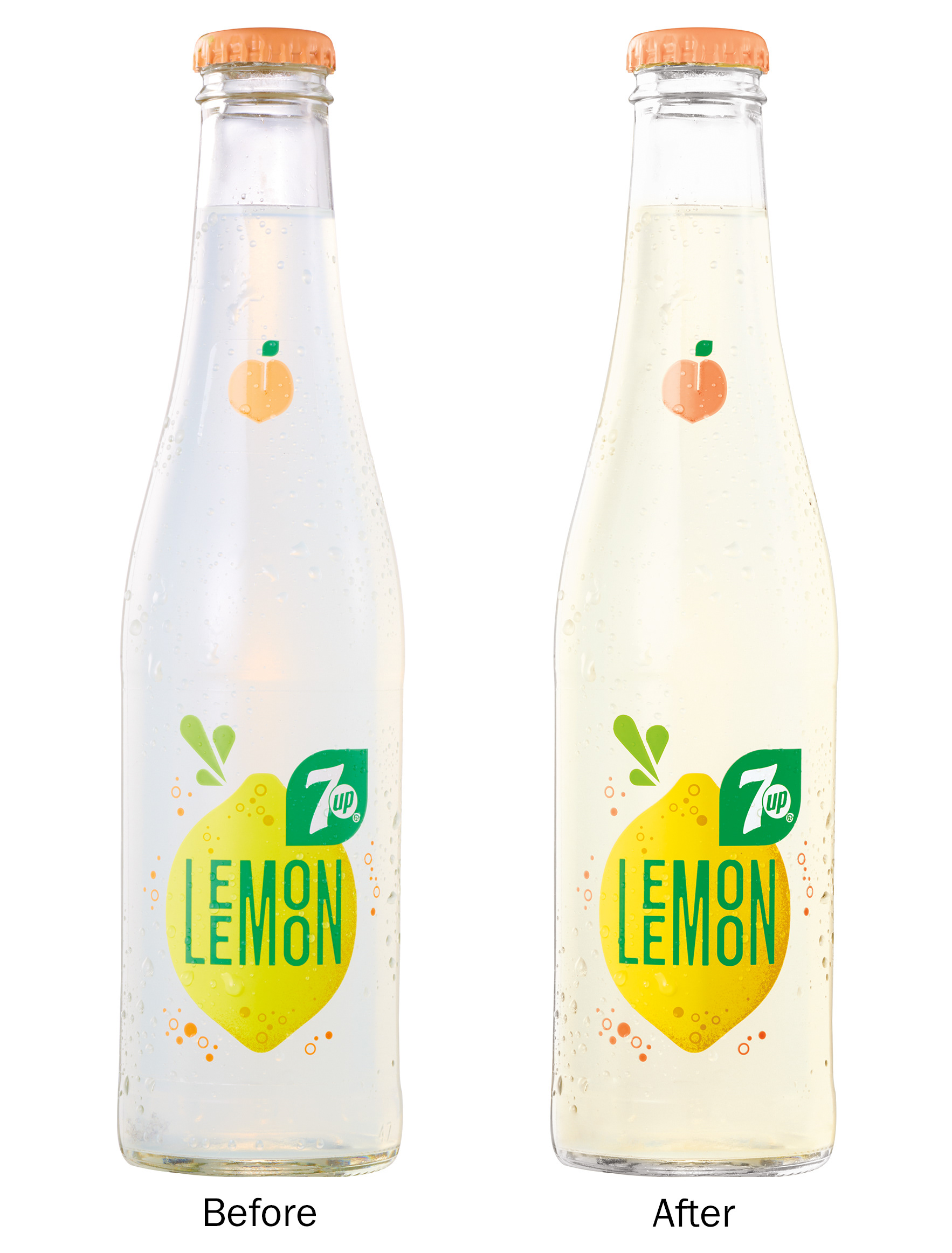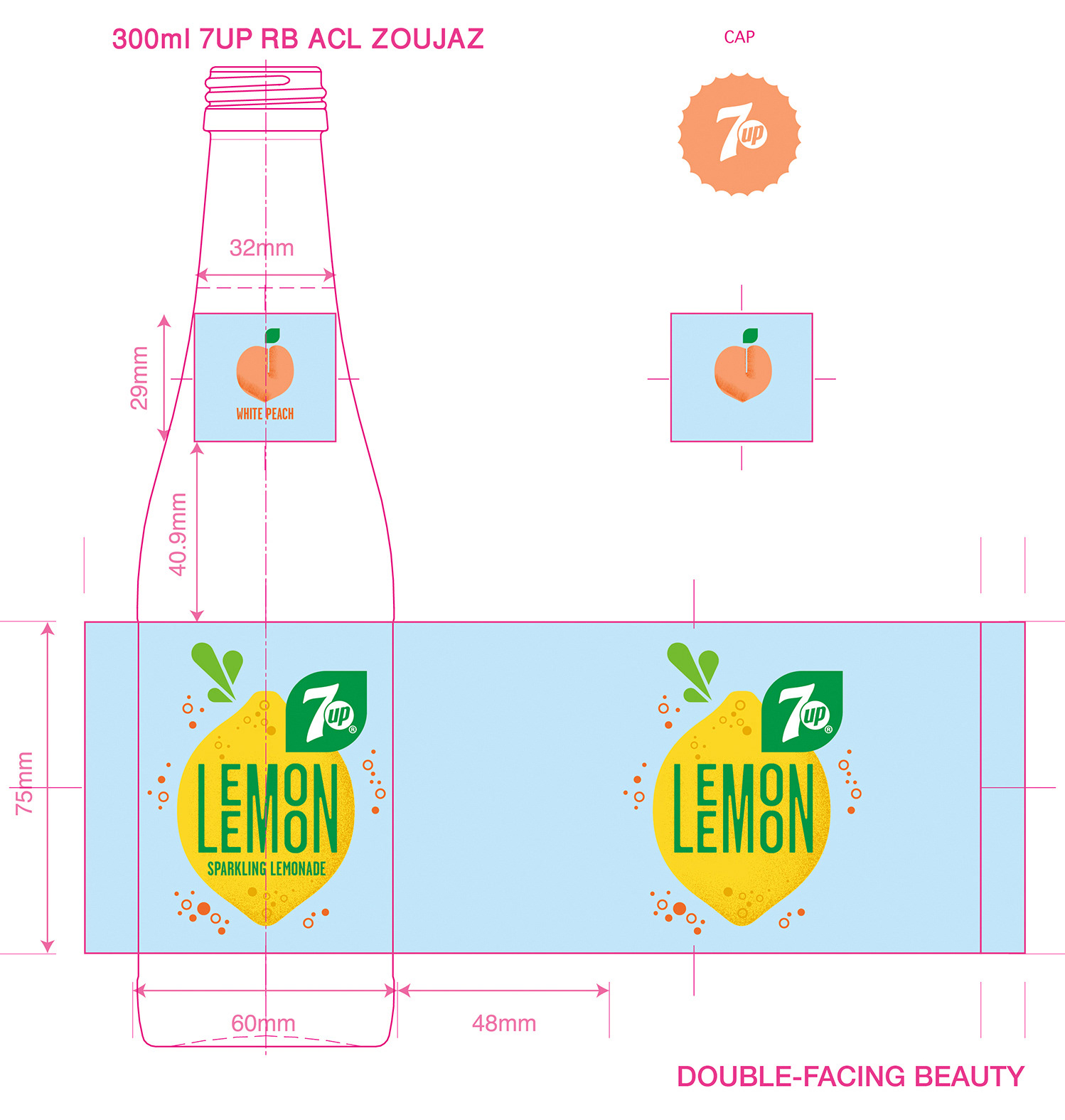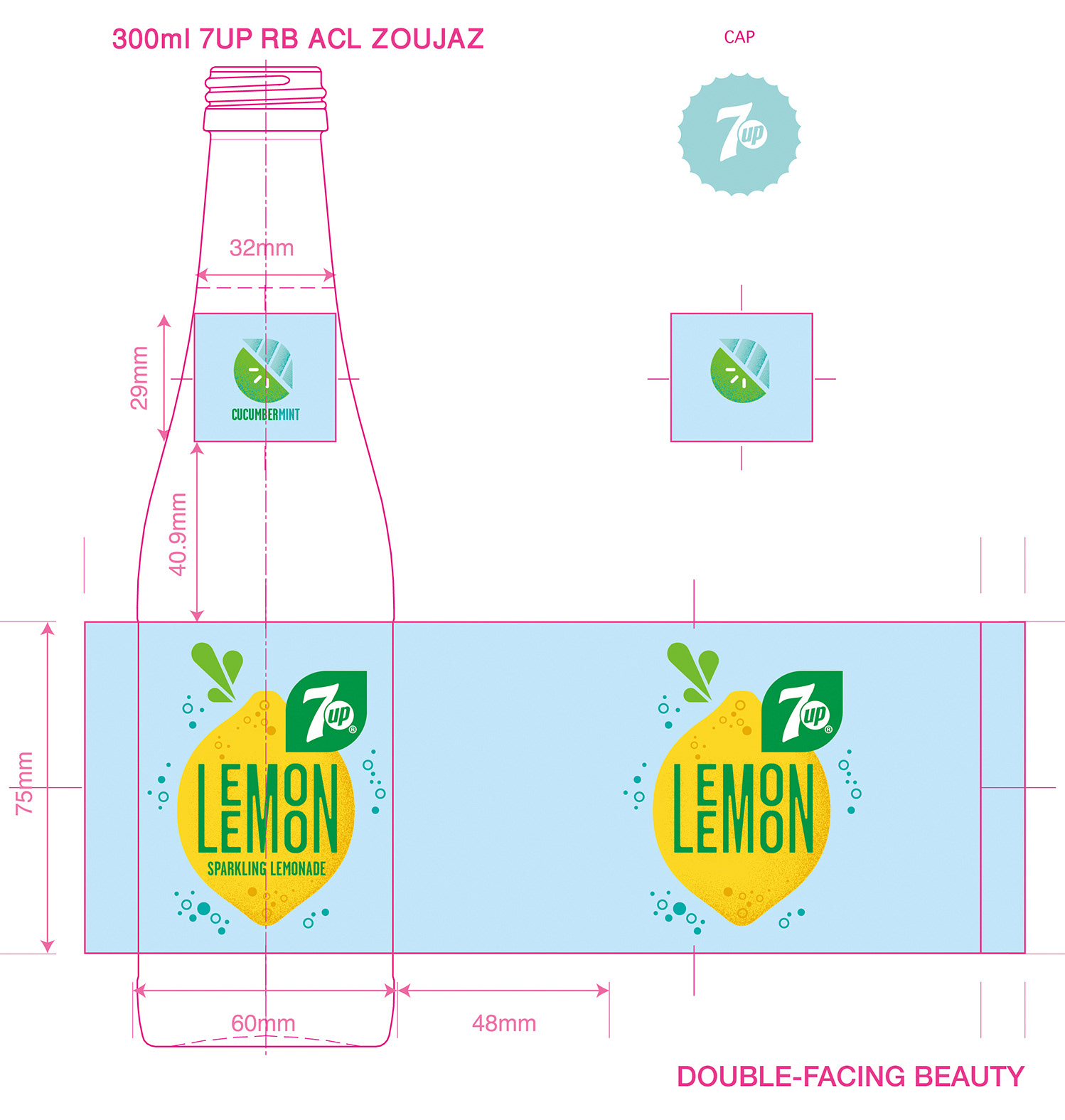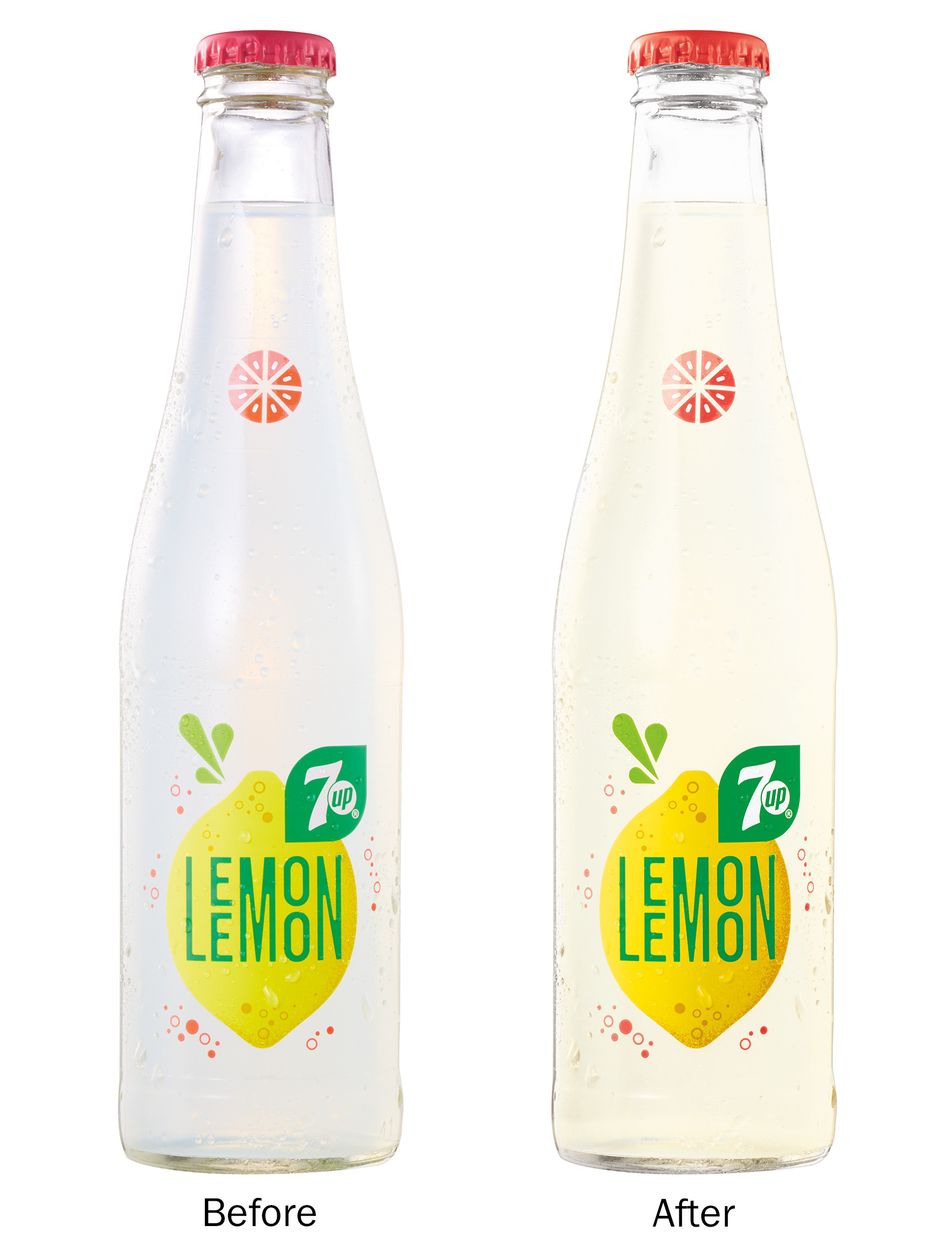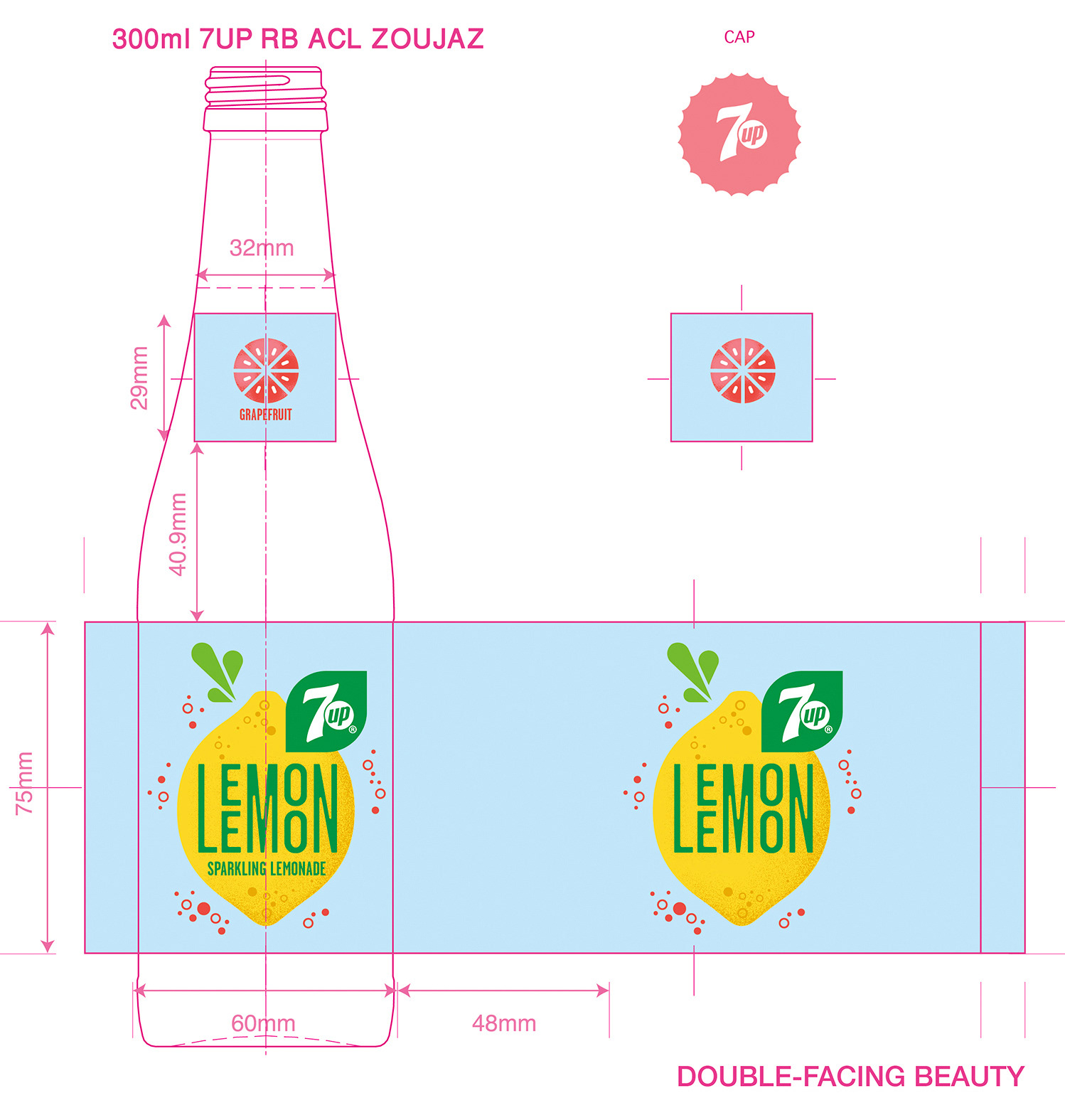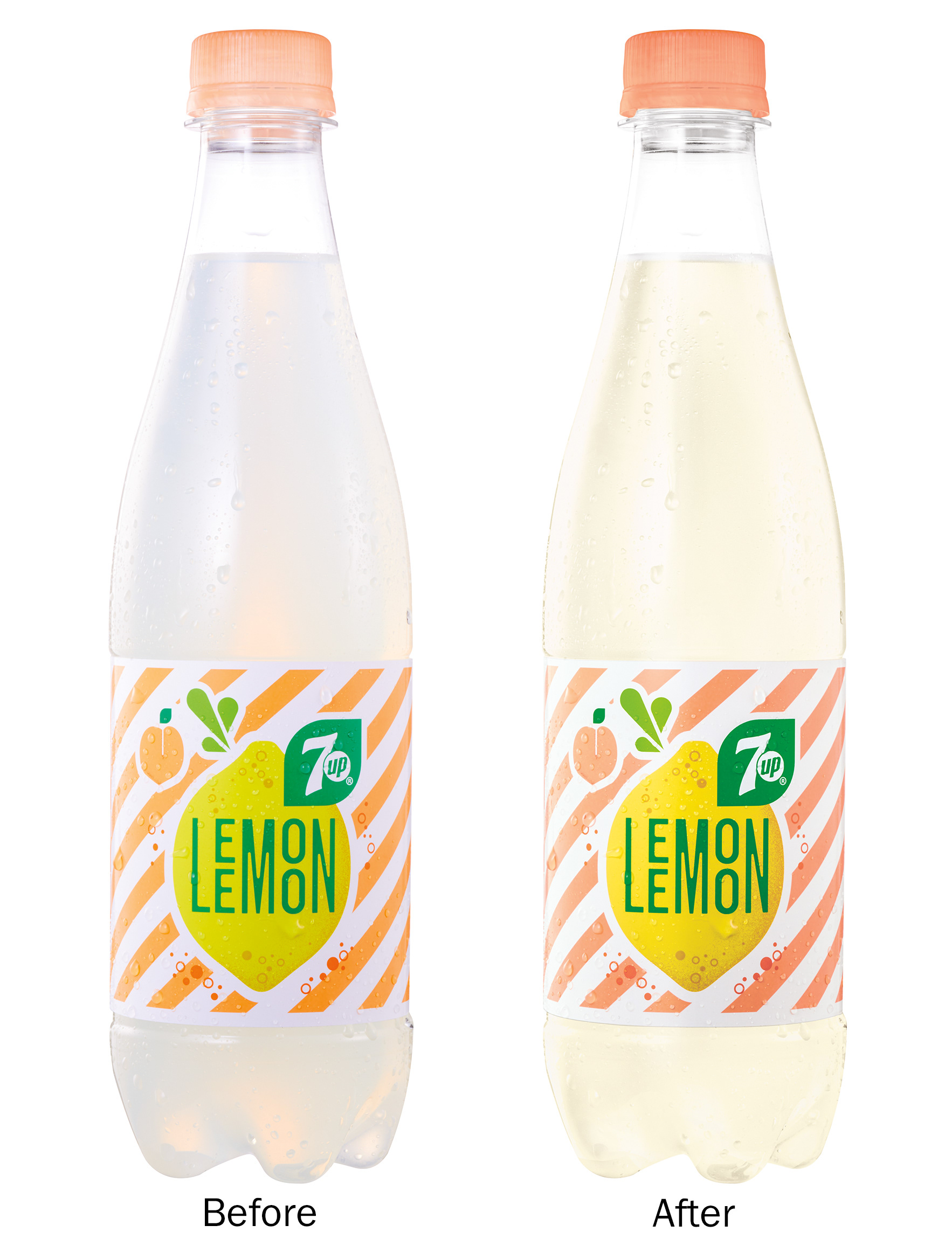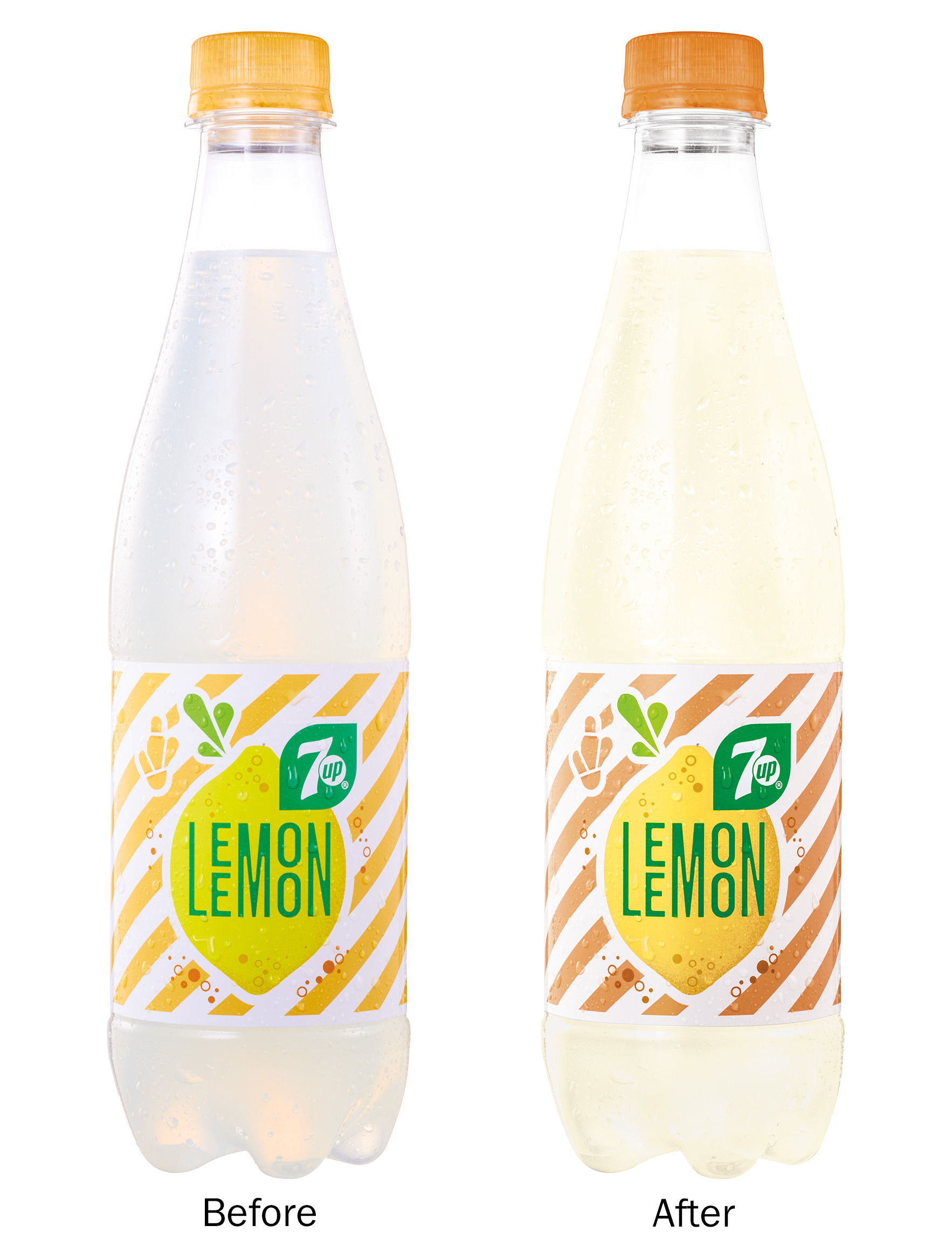 The packaging for Lemon Lemon was extensive. Below are some renders of the cartons the cans would be placed in, as well as the mechanicals for each. This type of packaging was seldom photographed. Renders were often used in lieu of photography. They could be found on smaller POS, e-commerce, coupons or supermarket circular sale advertisements. I was the principal e-commerce render artist as well as primary retoucher. I created these renders using the 3D features in Photoshop.